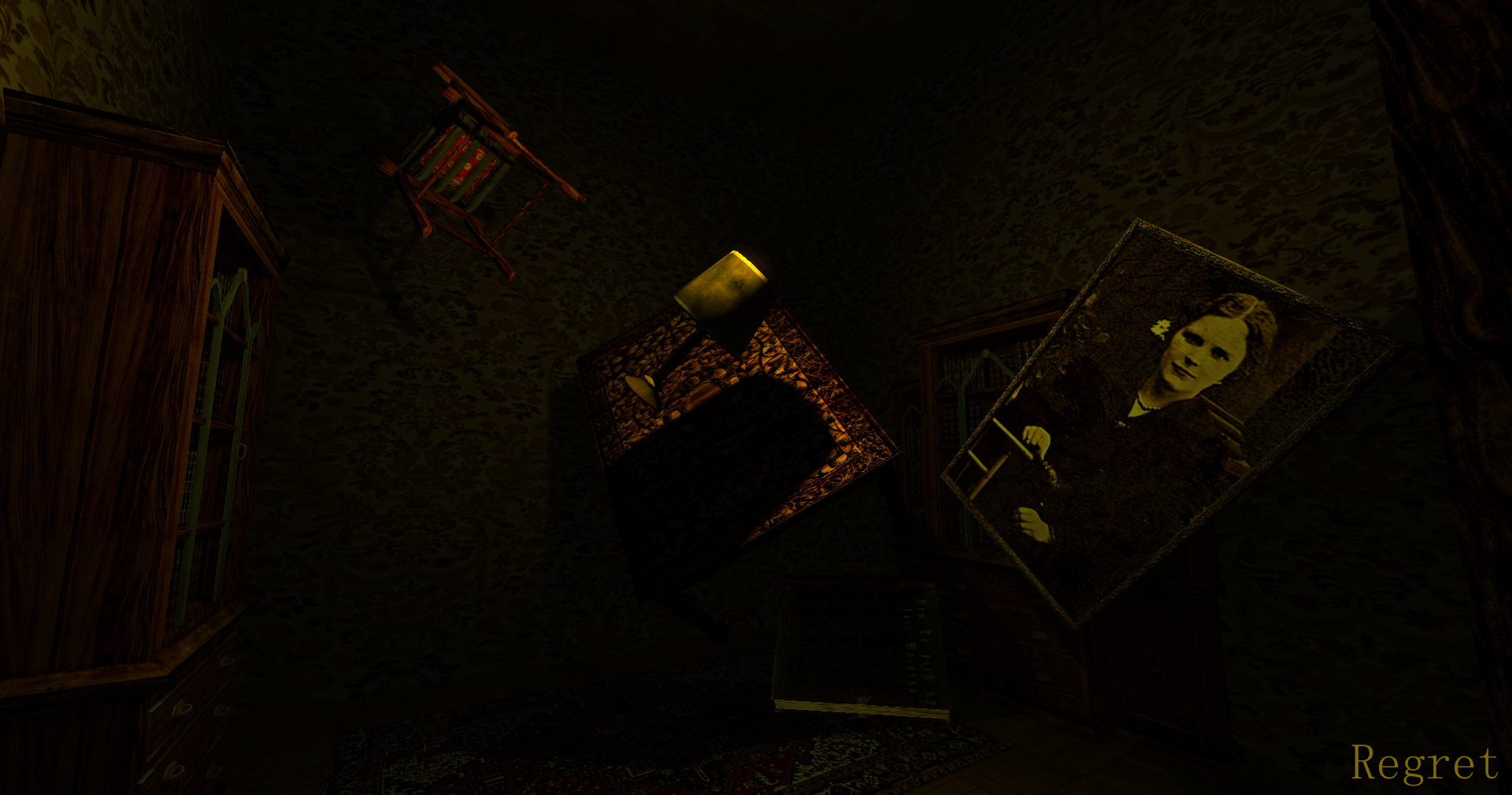 Regret
A downloadable game for Windows
The game will tell you the story of a pair of Robert and Martha. Read books, look for keys to open locked doors. This story will not leave you indifferent. Immerse yourself in an atmosphere of regret.
(I WILL BE GLAD TO YOUR FINANCIAL SUPPORT FOR THE CREATION OF FUTURE PROJECTS.)

Download
Click download now to get access to the following files:
Comments
Log in with itch.io to leave a comment.
Played it, regreted it :P

Played your game in an indie romp! hope you enjoy it :)
Your game starts at the 6 min mark!
Great atmosphere, sounds and music. Jumpscare got me pretty bad too! :) Although the story itself could be much more developed. Wish you the best! Here's my playthrough (Polish language)

The game wasn't really scary, but I still enjoyed it!
Interesting game. Sucks that it's short. Overall good work.
Thanks so much for the feedback. Yes, the game is short, but in the future I will try to make games much longer. :)
It was my pleasure. Great job overall. Please keep me posted on your future projects. Stay blessed brotha.
This was a good spooky experience! I kinda wish there was more, like some jumpscares and other eerie/scary sound effects. However I had fun and I was able to run it smoothly off of my crappy computer! Thanks so much! Keep up the good work!
Thanks for the warm feedback. :) I tried to focus on the story but in future projects I will pay more attention to the gameplay. :)
Played this as part of a 3 Free indie horror games, Not much here, gotta be honest. But if you want a full in-depth review and purely honest feedback, I give just that in my video below!
Thanks for the review. :) I am a novice developer and so far I can not decide on large projects. But I will try to do only better. :)
Glad to hear it! Keep striving for the best!